Bush – Sixteen Stone
26 Jun 2015

Almost 19 years ago, I got Sixteen Stone. It's the first album I've ever owned and I can still see and hear it, in more ways than one.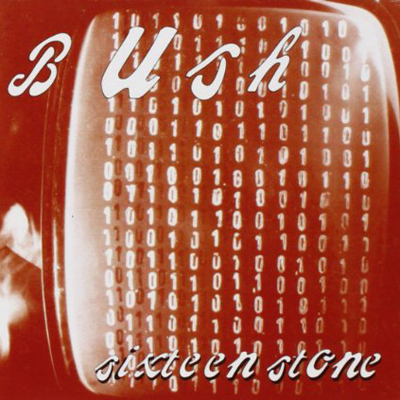 I once took part in a local quiz show for middle-schoolers. I was on a team with two other kids, and we only made one appearance. We won our matchup though, and I got a voucher for a free CD at a nearby music store. I got the voucher around February, but I didn't go to the store until the voucher was set to expire, June 30. I picked Sixteen Stone because I liked the "Machinehead" and "Glycerine" music videos that were airing all the time.
I remember not being sure if the woman at the store would honor my voucher. She did honor it, obviously, and that evening I played my first-ever CD in the basement from start to finish. I have fond memories of playing a shareware version of Alien Carnage and a pirated copy of Quake on my then-new, Windows 95 PC with a certain song or the entire album as the soundtrack. That PC is long gone, but the album sits on my shelf and in my heart.
Besides, or because of, my first-album anniversary, I'm writing about it now mainly because Ubisoft has released a pack of Bush songs for Rocksmith 2014. I was browsing the DLC list, looking for T.Rex songs after watching Dallas Buyers Club, and once I saw the Bush pack released last month, I had to get it. I've plugged in my dusty electric guitar and have tried all four songs, three of which are from Sixteen Stone; "Swallowed" is from their second album.
Bush has several albums, including one released last year, but they are nowhere near the height of their popularity from the Sixteen Stone era. Instead of posting footage of my pitiful attempts at playing these songs, here are the official music videos.
Rocksmith 2014 ships with another song from Sixteen Stone.
The most popular Bush songs are probably "Machinehead," "Glycerine," and "Swallowed." I especially like the latter two, even though I've listened to them countless times. Still, I'm disappointed that "Alien" isn't available.