American Dreamer: My Life in Fashion & Business
18 Oct 2021

This autobiography chronicles the life of Tommy Hilfiger, an American icon of fashion. The book details the rise, fall, and (re)rise of his namesake company. It also details the experiences that had helped the man create the company.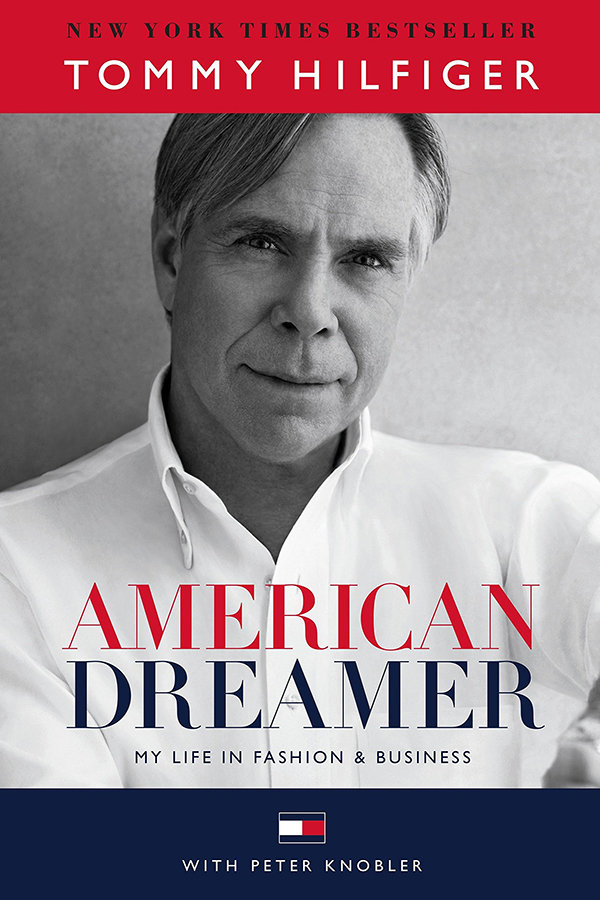 A few weeks ago, I was browsing the fashion section of my local library. I wasn't intending to borrow a book, let alone a biography. But I noticed Tommy Hilfiger's autobiography that he co-wrote with Peter Knobler. I've never been a fan of the brand that bears his name, but it's become relevant again over the past several years. I've noticed Hilfiger, both the company and the man, in my life here and there.
So, on a whim, I decided to read about the life of Tommy Hilfiger. I finished this book over that weekend.
Tommy Hilfiger before Tommy Hilfiger
I like the attention that he gives to his early life as the second of nine kids. He grew up in Elmira, New York, four hours and a world away from The City of Cities. His working-class upbringing left him wanting, or should I say, dreaming. He had a strained relationship with his father and had scholastic issues because of dyslexia. Still, Hilfiger's recollection shows that he's tried to be a good son and brother.
One thing that struck me was the similarity of his and Ralph Lauren's interests as young men. They were both interested in sports, although neither was a star athlete. Hilfiger's first job was working at a local store that sold sports equipment and uniforms. The adult Hilfiger shows obvious reverence to the store owner from whom he's learned a lot. He also describes fond experiences with summer camp. Ralph Lauren notes something similar in his book.
As dreamers do, both men have always viewed the world as a show. Hilfiger writes about loving rock music. Lauren has written about imagining life as a movie. The former came of age around the Summer of Love, so he knew the hippie scene. Hilfiger converted his knowledge and retail experience to create People's Place. He and his friends had overnight success by selling clothes that they brought from NYC.
Hilfiger chronicles his People's Place venture in detail. I hadn't known about it until the past year when I watched a YouTube video that profiled his namesake brand. This first venture was important to Hilfiger developing as an entrepreneur and designer. He was forthright about its eventual failure, but I was wistful when this part of the book ended. I can only imagine how he felt at the time.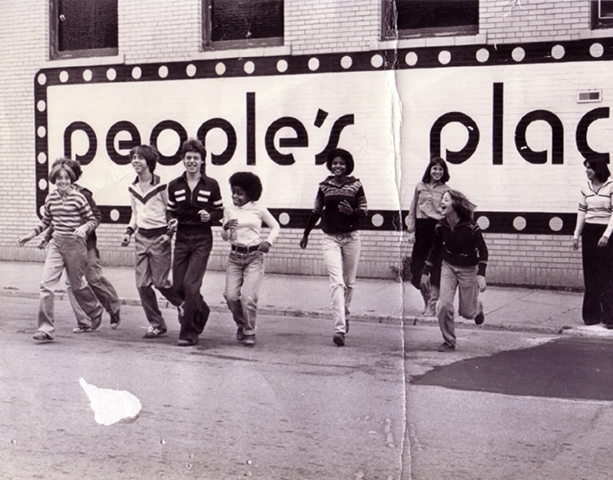 Hilfiger describes more of his life and career before the Tommy Hilfiger brand. He did some in-house design work. He had a series of ventures each failed for some reason. This phase is fascinating and forgettable at the same time. Hilfiger has always been more of a curator of fashion than a pure designer. He never had formal design training, but he had initiative and intuition. This part of his life gets overlooked in most profiles about him.
Tommy Hilfiger proper
I was surprised to learn that he almost accepted a lucrative job offer from Calvin Klein. Instead, he chose to form his brand. Hilfiger describes the business experts who helped him set up his company. He approached one expert with whom he had a connection from a prior job, and one meeting led to the next. The setup happened within a short timeframe. Yet, Hilfiger spent years developing his connections, competencies, and confidence.
The ad
The famous ad that announced his brand was someone else's idea, though. Hilfiger wanted to have a conventional ad campaign, but George Lois, ad guru, convinced him to be bold. Hilfiger stresses that he wouldn't have compared himself to those designers at that time. In any case, that ad has a place in creating-advertising history. Hilfiger notes that the fashion world has shunned him because of it, though.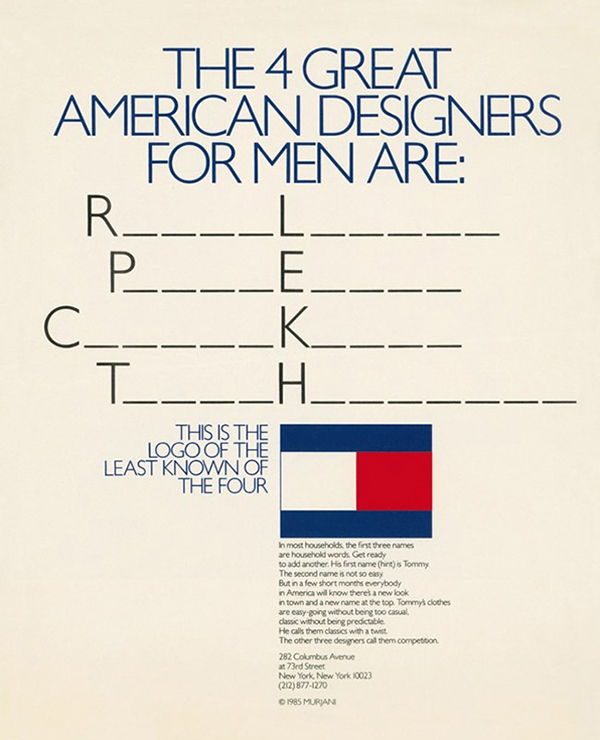 That launch was in 1985, but the brand didn't skyrocket in popularity until about 10 years later. It sure reached stratospheric heights, though. Cool recording artists like Aaliyah and Snoop Dogg sported Tommy Hilfiger. The company sponsored Britney Spears when she was months away from superstardom. They also outfitted the cast of The Faculty, a somewhat-popular movie at the time. The brand was everywhere in the mid- to late 90s.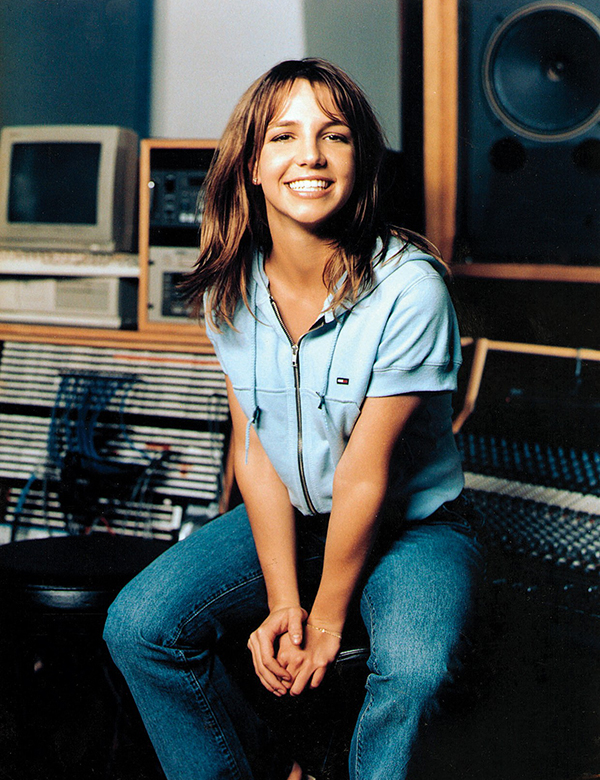 The controversy
I remember hearing my art teacher complaining about the man. He believed that Hilfiger was (at best) a snob and (at worst) a bigot. Hilfiger allegedly complained about a particular community loving his clothing line. Hilfiger addresses this common misbelief, and I believe that he's innocent. The actual impact of this apocryphal story is hard to measure. Still, I'm sure that people have boycotted the brand for the longest time because of it.
I admit that I'm one of those people. In the past, I've even discouraged my dad, who's an enthusiast, from buying the products.
The fall and rise
Hilfiger believes that the controversy had affected his company. He acknowledges that its troubles had involved the brand's over-exposure. Most of the downfall came from compromising timelessness in favor of trendiness. Hilfiger doesn't shy away from the struggles that he and his company had faced. The proverbial ship was off-course and in trouble.
I doubt that Hilfiger would've written this book if they hadn't righted the ship. He explains that they'd followed the European division, which had always had a steady course. Hilfiger Europe maintained the persona of "affordable luxury" because it hadn't followed fads. The company was later bought by a holding company, APAX, that outbid two other ones. Hilfiger preferred this outcome. It was later sold to PVH for a sizeable profit.
Conclusion
As I've stated, I'm not a fan of Hilfiger's clothes. I like his brand's nautical-themed logo, but that's the design of an external firm. I appreciate him as a person. He acknowledges his mistakes. He's fair when he criticizes other people; this book isn't a hit-piece. He does seem eager to note every instance that his intuition had been right. Of course, somebody as successful as him would be right more often than being wrong.
He realized his American Dream through resolve, learning, and collaboration. I'm sure that his story will inspire some readers to pursue their dreams. I'm inspired to buy something from Tommy Hilfiger as a late birthday-present for my dad.