23 Sep 2014
Major League Soccer has recently unveiled its new logo, which is part of a larger rebranding effort. The design looks more like the crests of international clubs and countries. I don't care about the on-field product, but I do like the visual identity.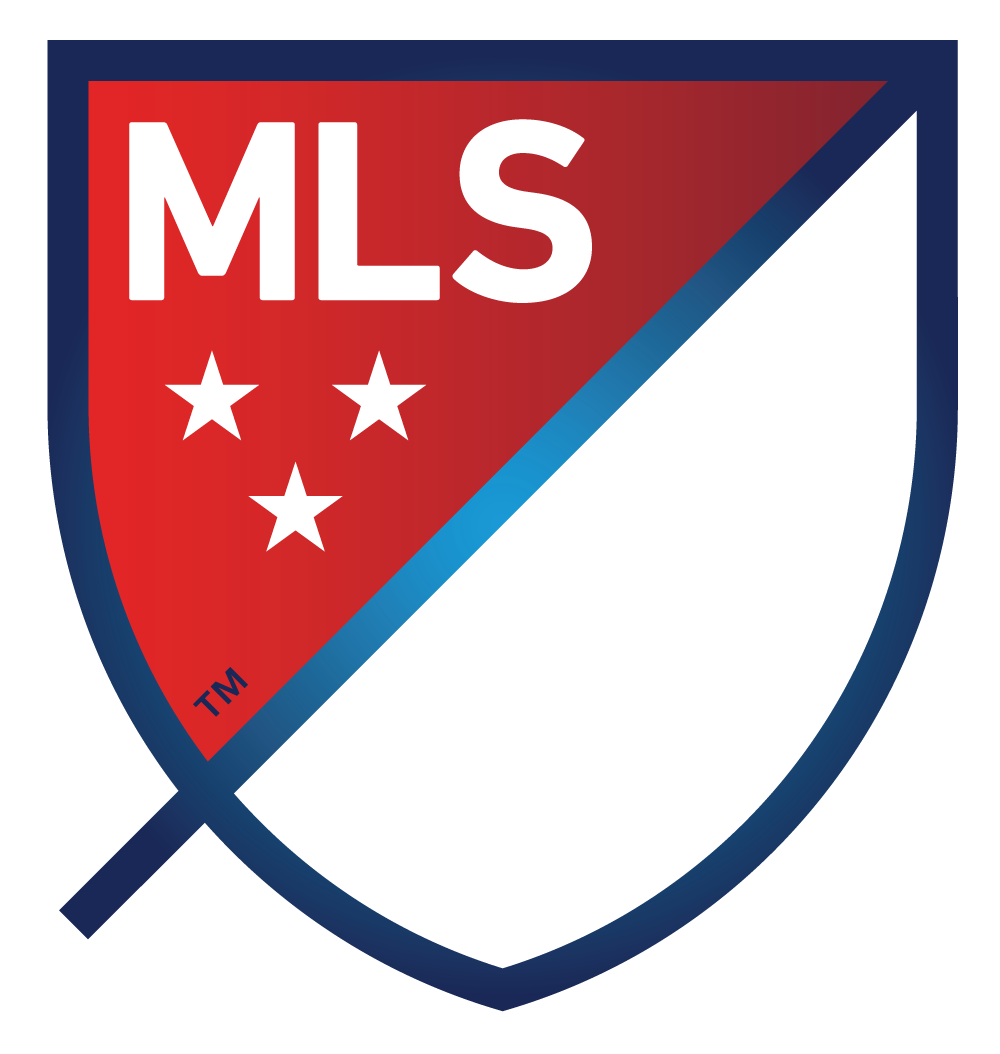 The slash and the two asymmetrical parts are definitely unique. I'm starting to like how the slash extends past the perimeter, but I wish the crest were closed. I like the sans-serif typeface and the triangle formation of the stars. You can't really do anything wrong with a red, white, and blue palette. The gradients look nice, but the slash and filled part seem to have different gradient angles.
Every part of the new logo is supposed to represent something about soccer (MLS). It doesn't show soccer like the current logo, which is the fourth variation of the inaugural one. Instead of being a white silhouette and a blue background like the MLB, NBA, and PGA Tour logos, the crest is more like the NFL and NHL shield logos. The new logo is basically a contemporary version of crests and shields established in soccer and other sports.
The best thing about this design is its creative versatility. Its colors can be changed to appear on any uniform or merchandise without clashing, and it's still easy to recognize.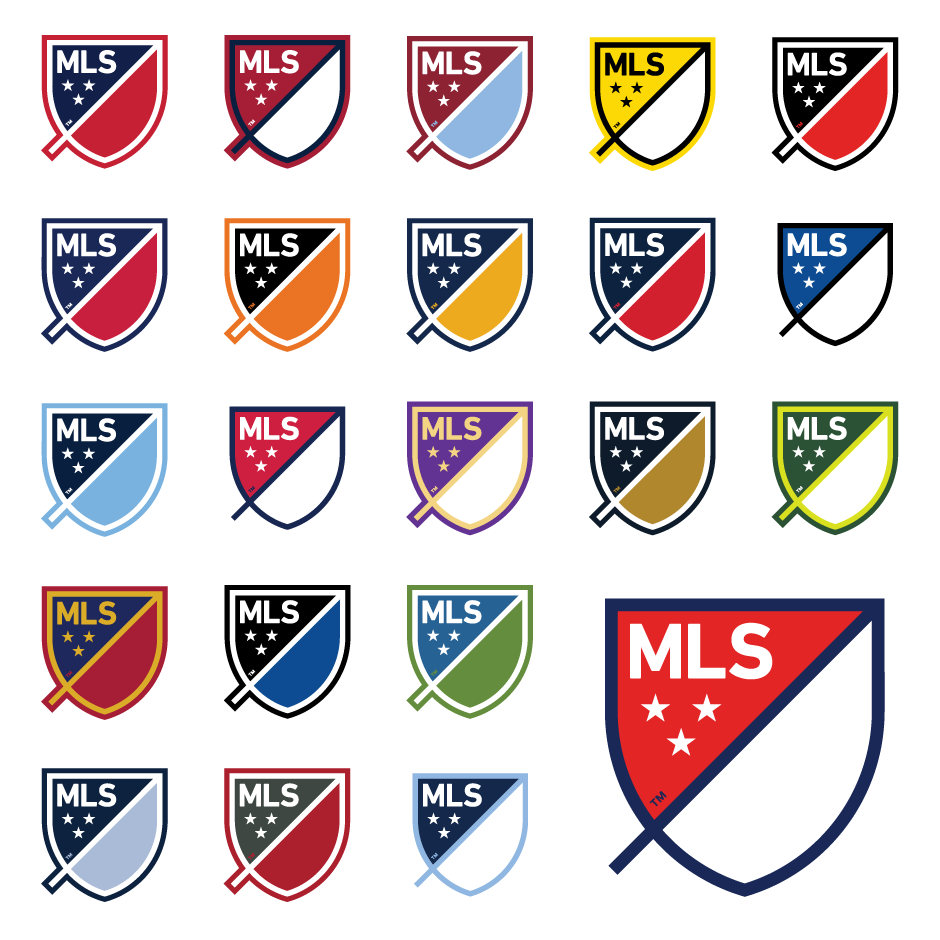 MLS Next is the name of the league's effort to rebrand itself, and the new logo is obviously an important part of this effort. I like the modern look, but I want to see more: one thing I really dislike about the league is the pretentious names of some teams. Sporting Kansas City. DC United. Real Salt Lake. Seattle Sounders FC. These MLS teams have all named themselves after famous European teams in a bid to borrow some brand recognition.
The main reason I don't watch MLS games though, is the league's inferiority compared to the European power leagues. I want to see legit, world-class players do their thing, not relative scrubs and foreign stars who are several years past their prime. The MLS can't shed their label as a retirement league overnight, but they can rebrand or at least rename their teams in interesting ways like they've done with their logo.