FIFA Fever
10 Jun 2018

My interest, and the world's interest, in soccer is probably greater than it's ever been. There's excitement about the possibility of memorable entertainment and maybe some sadness about elapsed time.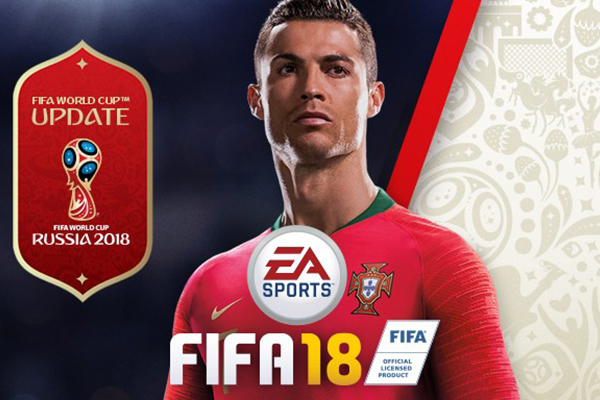 I've always liked sports. Whether I'm playing or only reading and watching, I've been passionate about different sports at different times in my life. My favorite sport has rotated among hockey, basketball, football, or soccer. For the past several months, I've been closely following pro soccer, and I haven't been as seriously interested in soccer since 2008 or, before that year, 1998.
My interest level coincides with major international tournaments and licensed video games. In 1998, I played FIFA 98: Road to World Cup 98 and World Cup 98 on my Nintendo 64, and I watched the World Cup that was held in France and started on this day 20 years ago. In 2008, I played FIFA 08 on my PlayStation 2, because I didn't get a PlayStation 3 until the following summer, and I watched the Euro 2008 tournament that was held in Austria and Switzerland.
Now in 2018, I'm playing FIFA 18 on my PlayStation 4, more than I should be playing, and I'm preparing to watch, or at least follow, the World Cup that will be held in Russia. These recent and upcoming things have made me aware of interesting coincidences in the world of soccer. Now is a special time for fans because different eras are coming to an end.
Champions League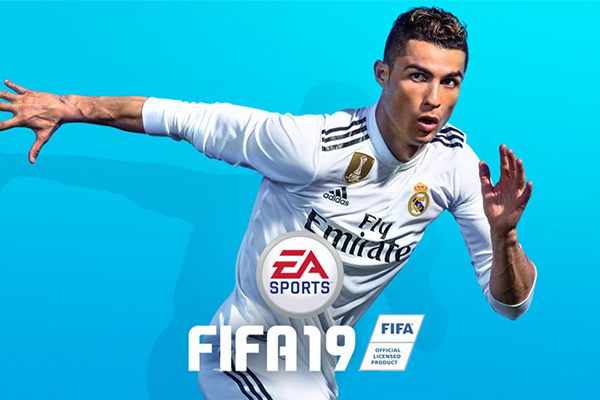 Yesterday, EA Sports released its first trailer for FIFA 19. The trailer confirms speculation that the game has the vaunted UEFA Champions League license, which has previously been exclusive to Konami's Pro Evolution Soccer series for several years. The cover athlete for FIFA 19 is Cristiano Ronaldo, the leading goal-scorer of the past six Champions League tournaments. The game will be the first to use the tournament's new branding.
Ronaldo was a relative non-factor in the recent final, but his club Real Madrid won its unprecedented third consecutive Champions League title. His career achievements, at least at the club level, have long surpassed those of Ronaldo Nazario, aka The Original Ronaldo. Nonetheless, the latter is the cover athlete for the Icon Edition of FIFA 18 whereas the former is the cover athlete for all other versions FIFA 18.
Brazilian Ronaldo has won multiple World Cup tournaments and zero Champions League tournaments; Portuguese Ronaldo has had, at least for now, the opposite path. The former could've had a World Cup three-peat if not for Zinedine Zidane's performance in the France 1998 final. Coincidentally, Zidane recently made headlines by resigning from his position as manager of Real Madrid despite overseeing its Champions League three-peat.
I followed the 2015 Champions League final, and it proved to be the last one before Ronaldo, Zidane, and Real Madrid started their run of Champions League triumphs. Ronaldo and Real Madrid won the 2014 final and were one away-goal short of competing in the 2015 final. They might've had a three-peat two years ago and even a five-peat this year. In any case, their archrivals Lionel Messi and Barcelona won that 2015 final.
2008
Two Superstars
The year 2008 is noteworthy in the soccer world for reasons historic and personal. Ronaldo won his first Champions League title that year when he played for Manchester United; they bested Chelsea, my favorite team, in a penalty shootout following a 1-1 draw. This final is the only one that's featured two English clubs and the only one that's taken place in Russia. The final of the upcoming World Cup will be held at the same venue.
Ronaldo won his first Ballon d'Or based on his individual and his team's 2008 success that also included the English Premier League title (to which Chelsea was the runner-up as well). The following year, Ronaldo and Manchester United lost the Champions League final against Messi and Barcelona. Messi won his first Ballon d'Or based on his and Barcelona's 2009 success that also included the Spanish Primera Division title.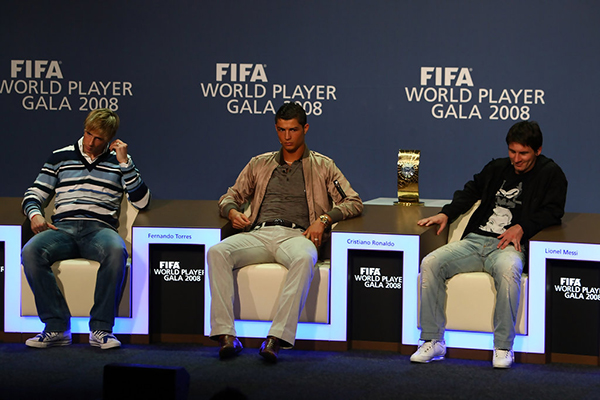 Remarkably, Ronaldo or Messi has won every Ballon d'Or since their respective 2008 and 2009 honors. Each man has won the prestigious award five times during this period, and 2010 is the only year in which one of them hasn't been the runner-up. The 2018 Ballon d'Or will probably be won by either Ronaldo or Messi yet again. The width and length of their dominance will probably never be matched by another pair of sporting rivals.
Tiki-Taka
Both men have played for excellent teams, but Messi's Barcelona teams have won seven of the past 10 Primera Division, aka La Liga, titles; Ronaldo's Real Madrid teams have won two of the other ones. Although Messi has been the main star for Barcelona since 2008, the team's style of possession-focused play and core of Spanish players have also been important to the Spanish national team during its period of uncharted success.
This success began when Spain won the Euro 2008 tournament. Most of these players won the 2010 World Cup in South Africa and proved that their dominant-passing yet low-scoring system could do well against some South American competition, too. The same group won the Euro 2012 tournament in Poland and Ukraine. No other national team has won three major international tournaments in a row.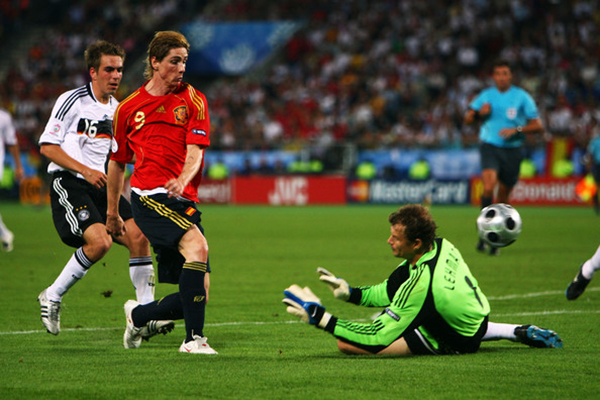 Spain started with embarrassment at the 2014 World Cup in Brazil, and a follow-up loss effectively stopped their streak. Some players who were central on the team from 2008-2012, literally and figuratively, had already retired or were near retirement. Spain was slightly more successful at the Euro 2016 tournament in France. The 2018 World Cup will likely be the final tournament for the remaining players from those winning teams.
PlayStation Glory
Euro 2008 inspired me to buy FIFA 08, a favorite of mine. The presentation, specifically the soundtrack and user-interface, is still excellent. I prefer how the menus show rendered faces of players instead of real-life photos; as a result, created players and real players are indistinguishable, appearance-wise. I avoid signing generated players in my FIFA 18 manager career because they look bad in the menus.
I have fond memories of my career as Holden Caulfield, manager of Chelsea. I enjoyed playing with greats like Frank Lampard, John Terry, Didier Drogba, Petr Cech, and Michael Ballack. I transitioned leadership to John Obi Mikel and Fernando Torres, whom I signed after he became my favorite player during the Euro 2008 tournament, as well as a South Korean center-back who was generated by the game and scouted by me to succeed Terry.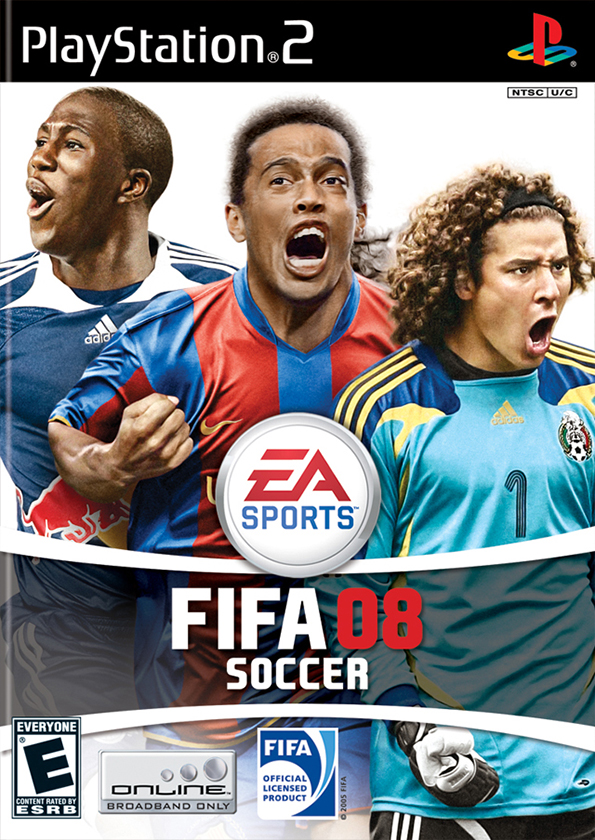 Mr Madonna
My all-time favorite soccer commercial was directed by Guy Ritchie, and it broadcasted around the time when was I was watching Euro 2008 and playing FIFA 08.
World Cups
I've already written about how France 1998 is the first and best World Cup that I've closely followed, but I've followed every World Cup since that one. I always try to watch live broadcasts or at least follow online comments. Otherwise, I watch highlights or read summaries. I think that everybody who's ever kicked a soccer ball also daydreams about being on the center stage of the world's biggest festival.
Besides being a sporting event that excites people like nothing else, the World Cup is a marker of time. Whenever I think about past World Cups, I think about those summers. My standout memories are less about specific plays or results and more about me following the group-stage games. I fondly remember the music, games, shows, and other pop culture in my life at the time.
I go through memories from each World Cup like snapshots in a photo album and think about the changes in my life between one World Cup to the next. The constants are me having some regret about the past, some uncertainty in the present, and some hope for the future.