Rubber Factory turns 10
14 Sep 2014

My favorite album from one of my favorite bands was released 10 years and one week ago. You might've heard one of the songs in a commercial, movie, or show.
From start to finish, The Rubber Factory delivers bluesy-rock goodness from The Black Keys, a (mostly) two-piece band from Akron, OH consisting of Dan Auerbach and Patrick Carney.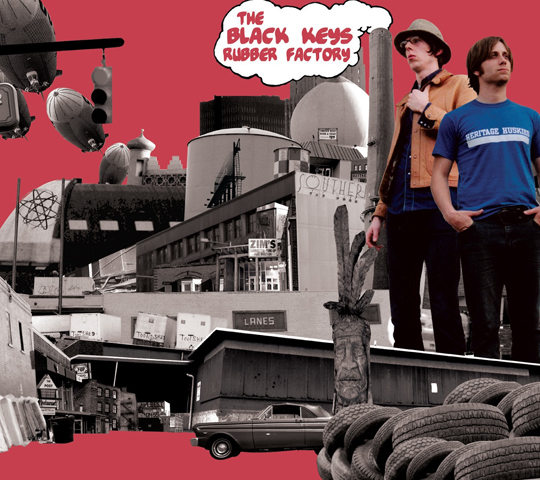 When the Lights Go Out
10 AM Automatic
Just Couldn't Tie Me Down
All Hands Against His Own
The Desperate Man
Girl is On My Mind
The Lengths
Grown So Ugly
Stack Shot Billy
Act Nice and Gentle
Aeroplane Blues
Keep Me
Till I Get My Way
The album title is a nod to its recording location (Wikipedia). "Grown So Ugly" and "Act Nice and Gentle" are covers of songs by Robert Pete Williams and The Kinks, respectively. "Stack Shot Billy" is presumably an original rock version of a folk standard. My favorite songs in ascending order are "All Hands Against His Own," "The Lengths," "Keep Me," and "Girl is On My Mind."
I was introduced to the album and the band around 2007 when I saw the movie Cashbach. I was sure that the song was from the 60s, so I was surprised to learn that the band members weren't much older than me. A lot more people are following The Black Keys now, thanks to their 2010 breakout album Brothers, but their 2004 album is the pinnacle of their catalog, and for better or worse, I think it will stay that way.